Despite there just being two of us, Mike and Steve have clocked up thousands of dives and certified many more scuba divers through the world's leading dive training agency PADI 
We keep our class sizes small so that your dive instructor can move at your pace to ensure you master each skill with confidence before moving on to the next. We provide flexible dive course schedules based on our divers' needs so you can fit in your dive course around whatever else you have going on in your life.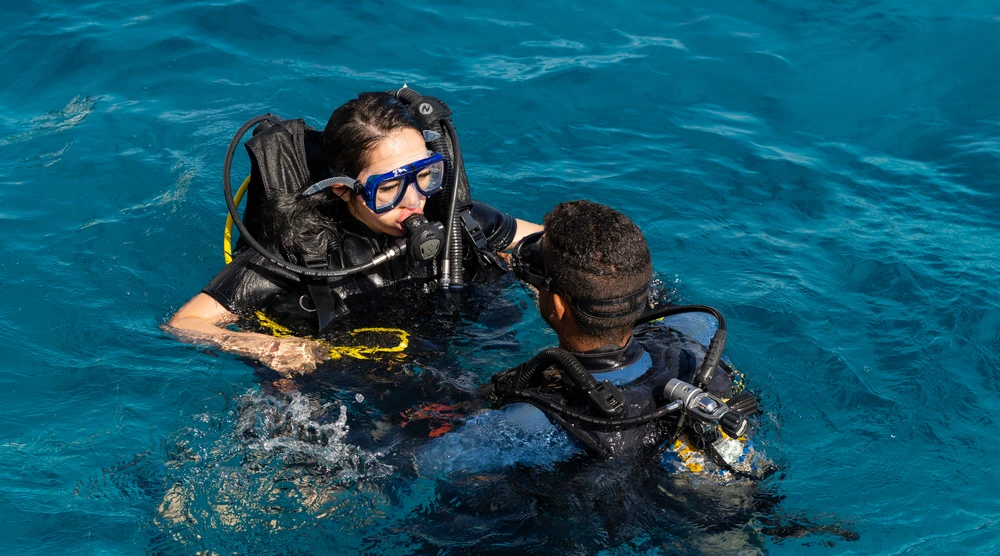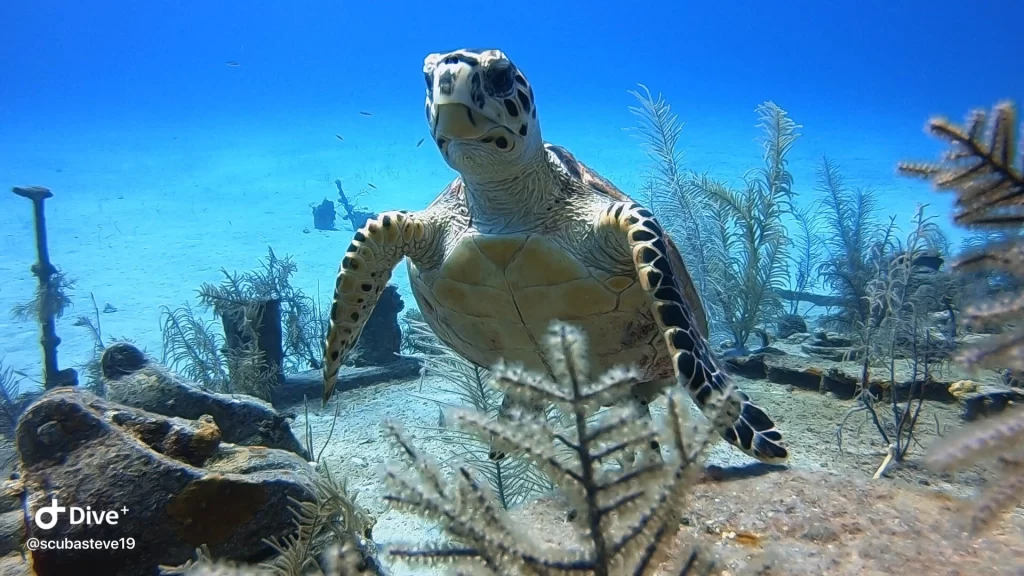 Almost every PADI dive course is split into two parts – knowledge development and in-water training. The academic portion once consisted of a number of traditional classroom sessions, with manuals, exams and lots of diagrams on whiteboards. In fact, it still can!
Most guests, however, do not rush to Grand Cayman to sit in a classroom and so you can complete your learning before you arrive  – with PADI eLearning
Please note that there be two fees to pay with an eLearning class – one to PADI for the material, and one to Just Dive for in water instruction
You can work in a virtual classroom on your laptop, phone or tablet in the comfort of your own home (or even on the plane over!) and be ready to jump into the water with us as soon as you arrive. We will give you one short Quick Review to make sure that you understand the basics, fill in any knowledge gaps and answer any questions that you may have.
.
Before you start any dive course we have to ensure you're fit and healthy to dive. If you're unsure about your fitness to dive, click to review a medical questionnaire. If you answer YES to certain questions, you'll have to seek the written approval of your doctor before you can dive. We can provide you with the necessary paperwork.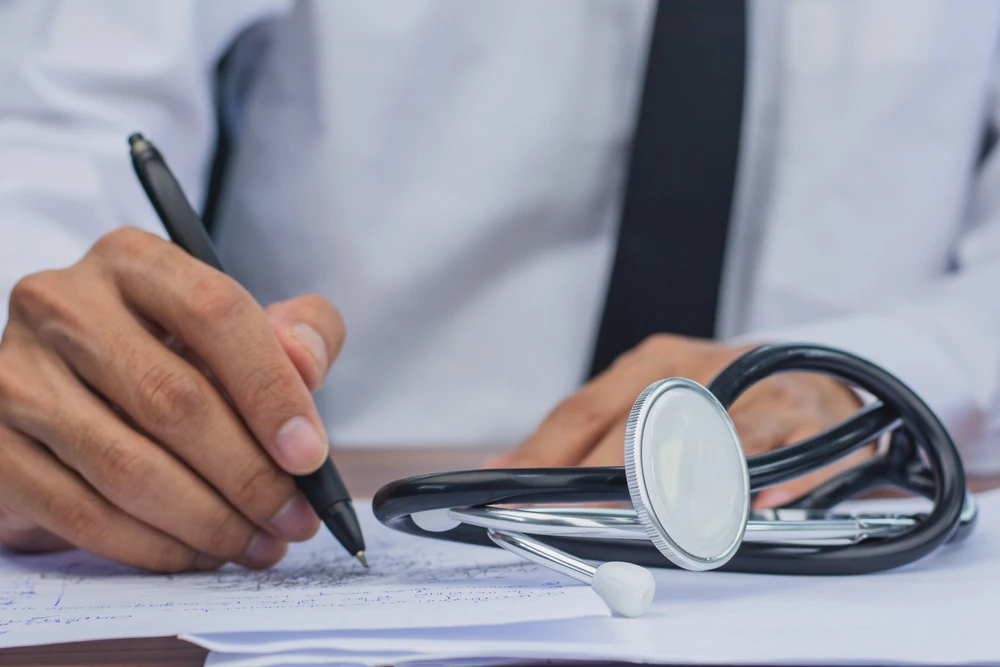 Not certified and not sure if you want to commit to a full course? Why not join us for a Discover Scuba Diving experience. We provide a great introduction to scuba diving in just half a day!
The program includes a short amount of classroom time with your instructor, and introduction to your equipment, practising a few basic scuba skills before we take you out on your first ocean dive! We take you no deeper than 40ft / 12m and will give you an experience that you won't stop talking about long after your vacation is over. Should you enjoy your first time, we can then take you out again for further dives without needing to repeat all the classroom work and skills.
Must be aged 10 or higher. All equipment, training and diving included.
Discover Scuba Diving Experience
The dive course that provides you with a passport to the underwater world! This allows you to dive with a buddy to 60ft / 18m anywhere in the world without professional supervision.
There are a number of ways to complete the course including eLearning and the referral program. With eLearning, you complete your knowledge development in the comfort of your own home before joining us for five confined water sessions in shallow water and your four open water dives. With the referral option, you complete the confined sessions at home, leaving you only 4 open water dives to complete during your stay. This allows you to maximize your dive time on your vacation!
Must be aged 10 or higher. All equipment, training and diving included.
Advanced Open Water Diver
Are you ready to further your education and become a better diver? Then the Advanced Open Water Course is for you. Over five Adventure Dives with an instructor, you'll encounter new experiences that will further your diving knowledge. You will complete two core dives – the Deep Adventure Dive and Underwater Navigation Adventure Dive – and choose the other three to suit your interests. You can complete the knowledge development through PADI eLearning meaning that you have more time to spend in the water on your vacation!
Don't have time to complete a full course? Spend a day with us and gain your Adventure Diver rating. This involves completing 3 Adventure Dives, and you are able to continue to work towards your Advanced Open Water at any time by completing two more dives.
Must be an Open Water Diver or Junior, medically fit to dive and 12 years old or higher. Divers aged 10-11 may certify as a Junior Adventure Diver.
Price Available upon request and dependent upon the Adventure dives student wishes to undertake
Refresher / PADI ReActivate
Your dive certification doesn't expire, but if it has been a while since you have dived and you feel a bit rusty, a refresher is just what you need! In around 3 hours, we will reacquaint you with the underwater world making sure that you are both comfortable and safe. If it has been some time since you have been in the water, you can sign up for the PADI ReActivate eLearning to review some theory before joining us. The rate payable to PADI for this even includes a new dive card if you have lost yours! Alternatively, join us for a brief classroom session before jumping into the water to practice some fundamental scuba skills in confined water and then heading out into the ocean for a dive!
Being prepared to help others in a time of medical trauma can be as simple as completing a short course in first aid, CPR and using an AED. With the potential to run this alongside a Care For Children course, you will be trained to assist someone in their time of need and provide them with the best possible care whilst professional help arrives. EFR is an internationally recognized program that teaches emergency care following the same guidelines as those used by medical professionals. This is a prerequisite to the PADI Rescue Diver Course, however non divers are more than welcome take the training. We can even refresh your certification for you should yours be out of date.
Once you have spent enough time underwater that you feel confident enough to look after yourself, it's time to learn how to recognize with other divers have issues and what you can do to assist them! Most divers will tell you that the Rescue Diver Course is the most challenging yet rewarding course they will ever take.
As always, you can complete the eLearning beforehand. Once in the water, you'll learn a number of techniques to deal with a variety of dive related emergencies. You'll complete various rescue exercises before putting your newfound skills into practice with a couple of rescue scenarios. You'll cover topics such as self rescue, recognizing and managing diver stress, diving first aid and emergency management, dealing with equipment issues, and rescuing tired, panicked and even unresponsive divers both on the surface and underwater.
Enriched air, also known as nitrox or EANx, contains less nitrogen than regular air. Breathing less nitrogen means you can enjoy longer dives and shorter surface intervals. The increased oxygen content reduces nitrogen loading and can lead to greater safety on your dive.
To become a nitrox diver, simply complete the eLearning beforehand and then come and dive with us!
After a quick review, we will teach you how to analyse a cylinder and set your dive computer. We will also show you how to use Enriched Air Dive Tables and calculate your Maximum Operating Depth to make sure that you are safe even if your computer fails!
Price: Simply the cost of your Enriched Air eLearning plus the cost of your diving with nitrox!
Have you ever wanted to reel inside and explore a wreck? Perhaps you wanted to dive deeper? Maybe you want to experience the underwater world at night. You may simply wish to improve your navigation skills or your buoyancy.
With the PADI Specialty Diver Courses, you can further your knowledge and skills in many different ways. Typically, each specialty dive course will take 1 to 3 days to complete, depending on your chosen topic.
Once you have 5 specialties, you'll be well on your way to becoming a PADI Master Scuba Diver! With so many to choose from, click the link below to find an eLearning course that excites you, then contact us for further details.
PADI Divemaster is the first level of professional training. If you love scuba diving and want to share it with others on a whole new level, why not take the Divemaster course and do what you love to do as a career?
Once certified, you'll be able to lead others as you organize and direct a variety of scuba diving activities and assist with diver training.
You must be a Rescue Diver and minimum age 18 to enrol on this course.
You also need to have:
Emergency First Response Primary and Secondary Care (CPR and First Aid) training within the past 24 months.
A medical statement signed by a physician within the last 12 months.
At least 40 logged dives to begin the course and 60 dives to earn certification.
The course is divided into three sections:
Divemaster & Dive Theory development, which is available online via PADI eLearning
Waterskills & stamina assessment
Practical applications & scenarios
Throughout the course you'll work closely with our PADI Instructors, fine-tuning and refining your dive and rescue skills so you can anticipate and easily solve common problems. You'll learn skills to organize and direct a variety of scuba diving activities and gain dive knowledge, management, and supervision abilities so you become a role model to divers everywhere.
We can run your Divemaster Course like any other course, or you can enter into a Divemaster Internship where you'll train on the job for an extended period, becoming involved in the day-to-day operation of the dive facility and learning how a busy dive resort ticks. Whichever you choose, you'll leave us prepared to start your professional dive career as a Divemaster or to push yourself further on an Instructor Development Course.
(PADI Professional Fees payable to PADI upon completion)